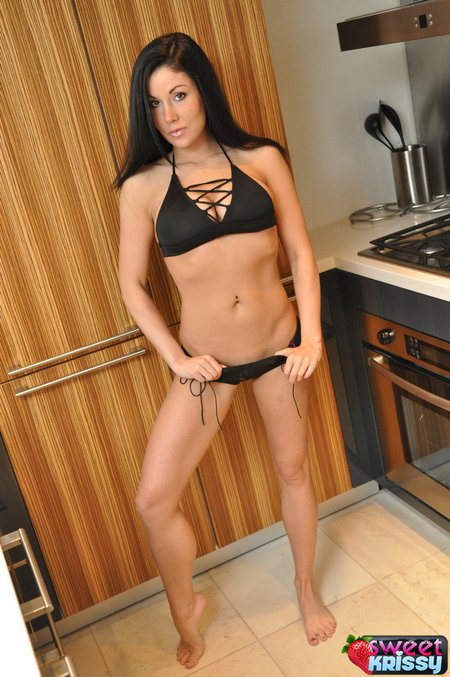 19 year old busty model Sweet Krissy is looking very sexy as she poses in her kitchen wearing a very hot outfit that includes tight fitting lace panties and a unique top accentuates those amazing tits of hers. The material is having a hard time containing her big natural tits and any time she moves her arms they seem to pop out either the side or the bottom of the tight fitting clothing. Krissy grabs both of her boobs and squeezes them together for a hot cleavage shot.
This sexy babe ends up tugging at her panties and exposing her round ass to the camera as well as teasing us with some handbra poses along the way. Sweet Krissy is definitely a tease and will have you hoping for a quick flash of those amazing tits. If you'd like to see this hot teen model nude, you can check out all her high quality pictures and videos at her website. You can also see her completely naked during one of her live webcam shows! Click here for instant access to Sweet Krissy!
Comments (No comments)

There are no comments for this post so far.
Post a comment